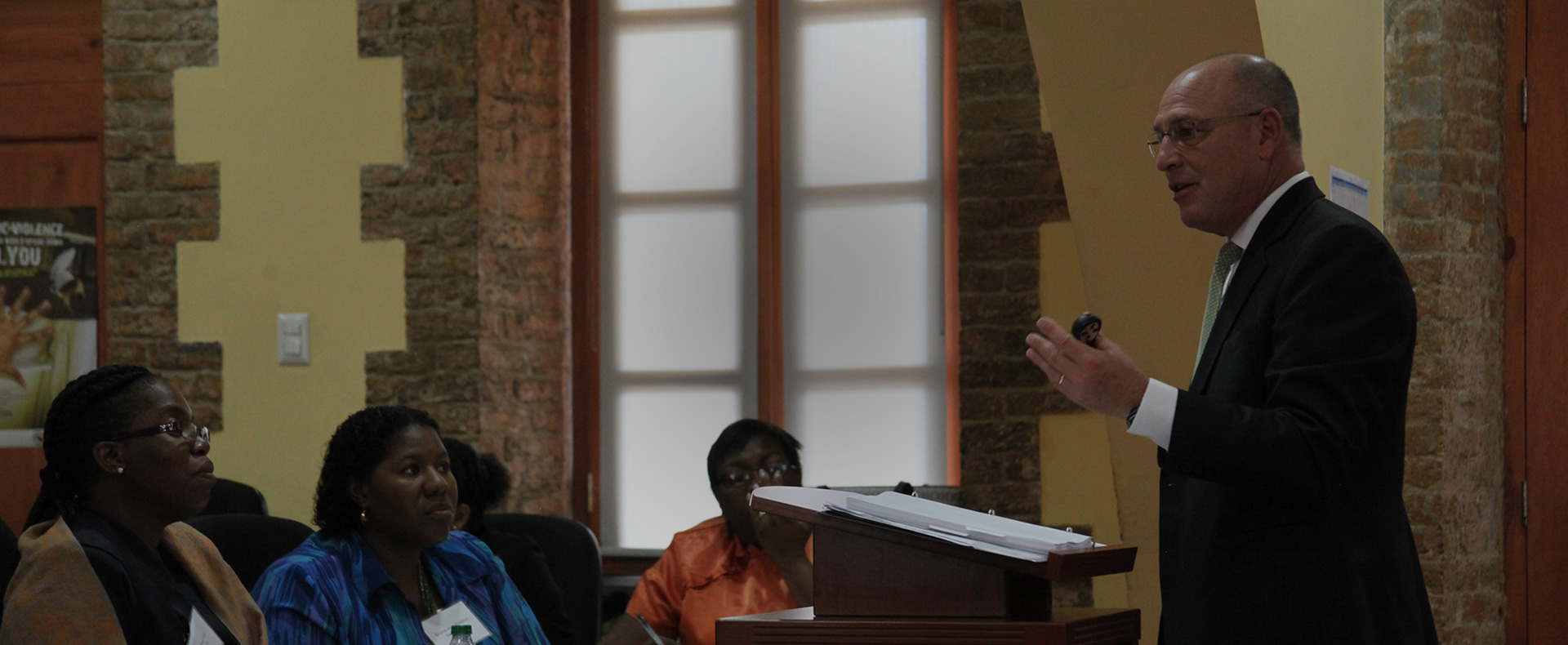 Trial Advocacy Training in the Caribbean
Project location: Caribbean
Dates: 2016 - Ongoing
Police prosecutors trained
About our work
New Perimeter lawyers train police prosecutors in various Caribbean countries on trial advocacy and best courtroom practices. The trainings mix lectures, interactive workshops, and on-your-feet exercises based on a mock trial fact pattern, as well as discussion and brainstorming related to the challenges faced by police prosecutors. The trainings are organized and conducted in partnership with the National Center for State Courts, under the Caribbean Basin Security Initiative Justice Sector Assistance Program, and funded by the Bureau of International Narcotics and Law Enforcement Affairs at the US Department of State.
Key deliverables
Training on trial advocacy skills and individualized feedback about how police prosecutors can improve key trial skills.
Key facts
We have trained over 90 police prosecutors who are not trained as lawyers and handle heavy caseloads from the criminal docket.
We created a trial advocacy manual for police prosecutors in the Caribbean, and will provide online training on the resource.
We support National Center for State Courts in other aspects of their work on criminal justice issues in the Caribbean, including comparative research on issues relevant to the delivery of speedy and efficient justice.
Featured staff
Featured lawyers: Quincy M. Crawford, Alistair Drummond, Katie Hausfeld, Rob Sherman
Program manager: Suzanna Brickman