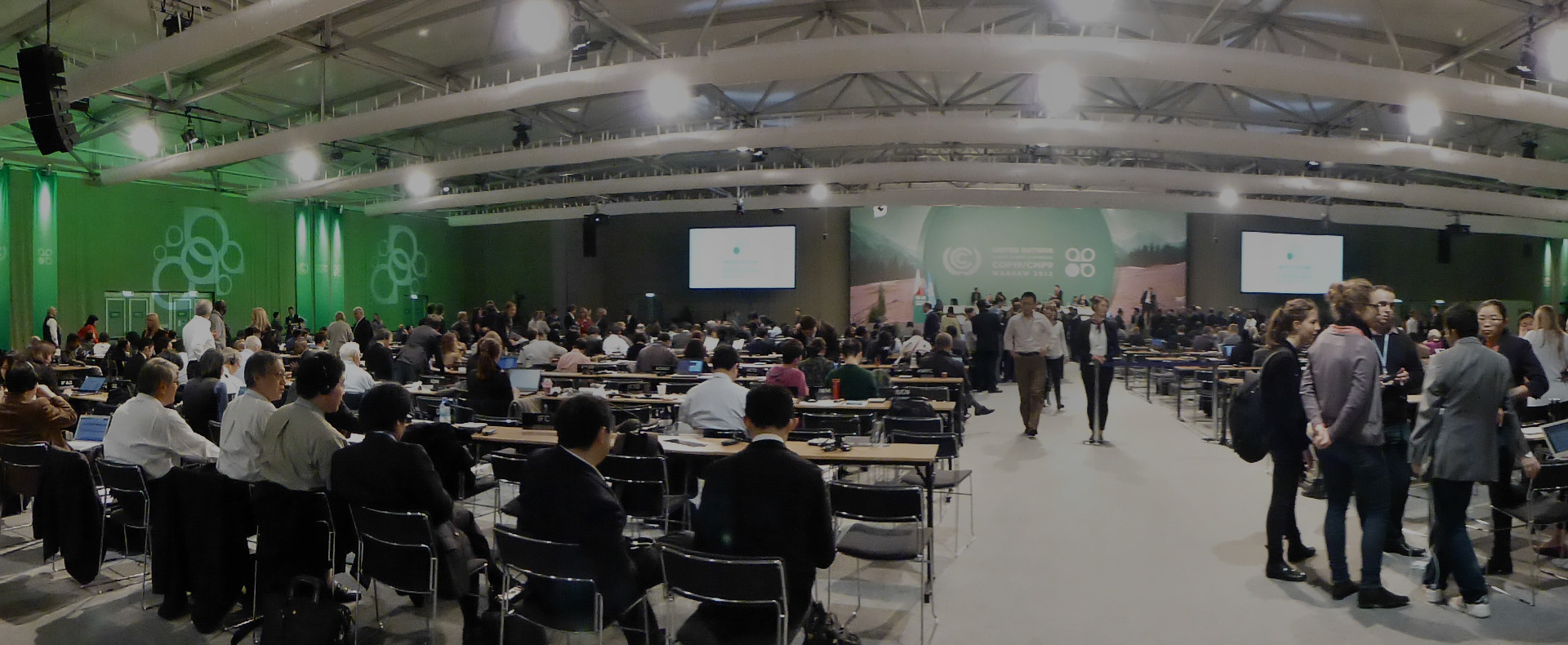 Assisting Georgia with Climate
Change Negotiations
Project location: Georgia
Dates: 2012 - Ongoing
Lawyers involved annually
About our work
New Perimeter provides assistance to the Government of Georgia's Ministry of Environment and Natural Resources Protection to support the country's participation in international climate change negotiations, including the Conference of the Parties (COP) under the United Nations Framework Convention on Climate Change (UNFCCC). New Perimeter provides Georgia with both international legal counsel to better understand the complex legal and treaty texts and personnel to more effectively navigate UN climate change negotiations.
Key deliverables
Support Georgia's participation at the COP with advocacy, legal advice and research, and on-the-ground negotiations assistance
Support Georgia's participation in the Cartagena Dialogue, an informal forum for countries committed to progressive international action on climate change
Key facts
Georgia's small economy and limited resources make fielding a large delegation of experts at UN climate change negotiations prohibitively expensive.
Teams of between 12 and 20 DLA Piper lawyers from the firm's offices around the world support Georgia on an annual basis with research and advice. Two to three lawyers attend the COP on behalf of Georgia, effectively doubling the size of its negotiations delegation.
Georgia has an impressive low-carbon track record. Around 85 percent of its power generation is from renewable hydroelectric sources.
In 2018 the New Perimeter team helped Georgia gain admission into the Environmental Integrity Group (EIG), which provides a significant increase in the Georgian Delegation's access to the UNFCCC process. Georgia is the first member of the EIG from the Eastern European geographical group, and the first member not classified by the World Bank as a high-income economy.
Featured staff
Featured lawyer: Jesse Medlong
Program manager: Sara K. Andrews
Program partners

The three of us on the ground doubled the size of the Georgian delegation, helping to ensure coverage in all negotiating sessions. Perhaps more important, though, was the team of volunteer lawyers supporting our delegation from DLA Piper's offices across the U.S. and Europe. Those volunteers provided daily updates on the iterations of treaty and decision text that were emerging from the Conference of Parties' back offices. The team also conducted on-the-spot research as questions arose in the course of negotiations. — Jesse Medlong, Associate, DLA Piper
This collaboration has been a great experience that provided Georgia the ability to be present at a number of parallel sessions which otherwise would have been impossible…[T]he Ministry would like to thank [DLA Piper] for your support throughout the Paris conference as well as for the assistance your firm has provided to our team in previous years. Working with [your team] has been a great asset all through the negotiation process. — Teimuraz Murgulia, First Deputy Minister, Ministry of Environment and Natural Resources Protection of Georgia