Negotiating on Behalf of the Planet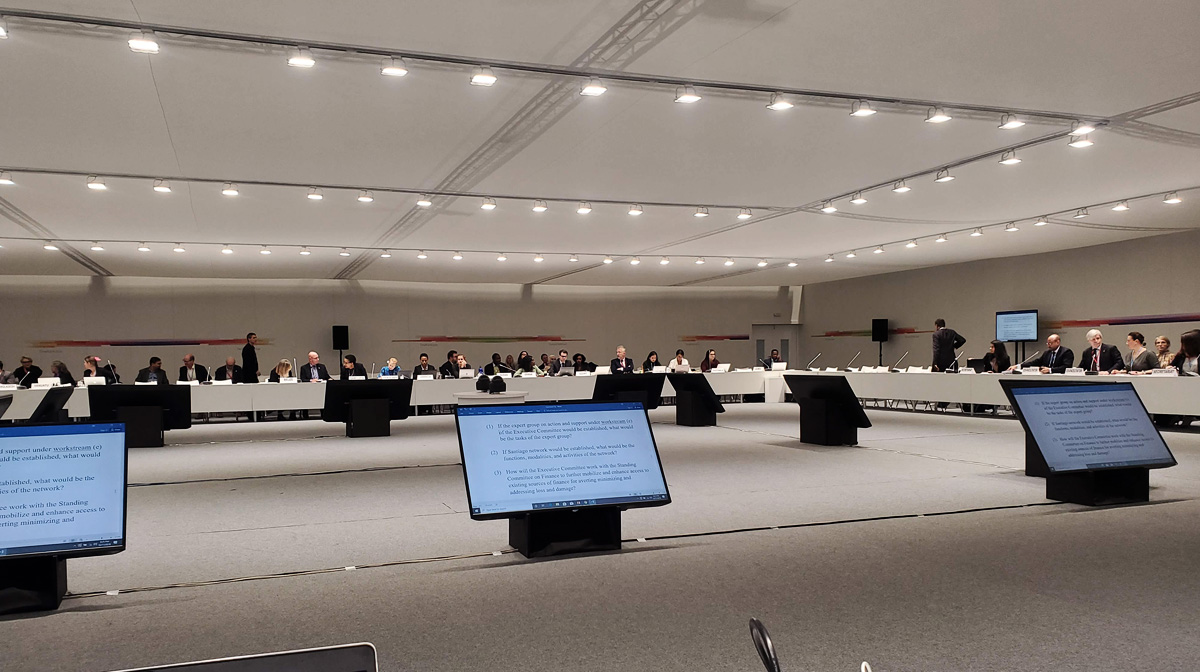 Posted on 20 April 2020 by
It is close to midnight in a cavernous white conference hall in Madrid, which surely at some point must have been an industrial factory workshop. I am attending the annual negotiations between all the countries that are parties to the UN Framework Convention on Climate Change -- in essence all the countries of the world. This is my second stint at the Conference of the Parties ("COP") as an official delegate for the Eastern European country of Georgia. I have volunteered to take up this role via my law firm DLA Piper, which supports Georgia in the negotiations through its global pro bono initiative, New Perimeter.
The daytime fair-like hubbub of the exhibit stands has long died down. There are only a few pockets of activity behind the makeshift panel walls making up the "containers" planted here and there so as to give the most important delegations a place to hunker down during the protracted negotiations.
The container where I am sitting most attentively in spite of the late hour is decorated with a small - yet ever emblematic - flag of Switzerland. Alpine milk chocolate tablets are on hand as nutritional reprieve and a handful classic mountain railway posters are taped to the walls. I am very much on Swiss territory, in the heart of Madrid.
Negotiators from multiple delegations are in the last stretches of trying to hammer out a universally agreeable compromise on the rules to operationalise Article 6 of the Paris Agreement. This is the key provision for enlisting the private sector and the budding "carbon market" so as to help achieve the CO2 emission reduction commitments under the Paris Agreement. In order to salvage a deal, the renowned Environmental Integrity Group invited the negotiation team of a large emerging economy for bilateral talks at the Swiss delegation's container. The Environmental Integrity Group is a progressive negotiation group in the UN climate talks traditionally consisting of Switzerland, Mexico, the Republic of Korea, Liechtenstein and Monaco, but to which Georgia has been able to accede recently as the only non-OECD country.
I am trying to get a good position in the improvised huddle that emerges around one ambassador. When the negotiations heat up, many huddling techniques are tested and the huddle almost becomes a form of art.
After the bilateral negotiation, I report back to my Georgian head of delegation. Although in the end, the negotiators did not come to an agreement on the actual rules to apply for the Article 6, the opinions unmistakably inched closer together over the last days of the Madrid COP, increasing the chances that an agreement can be achieved during next year's COP.
I am most grateful to DLA Piper's New Perimeter program for the opportunity to advocate on behalf of Georgia and to participate in these important UN climate conferences, where country-to-country negotiations take place that are critical to the future of our planet.