An Engagement Of Citizens Of Our Global Village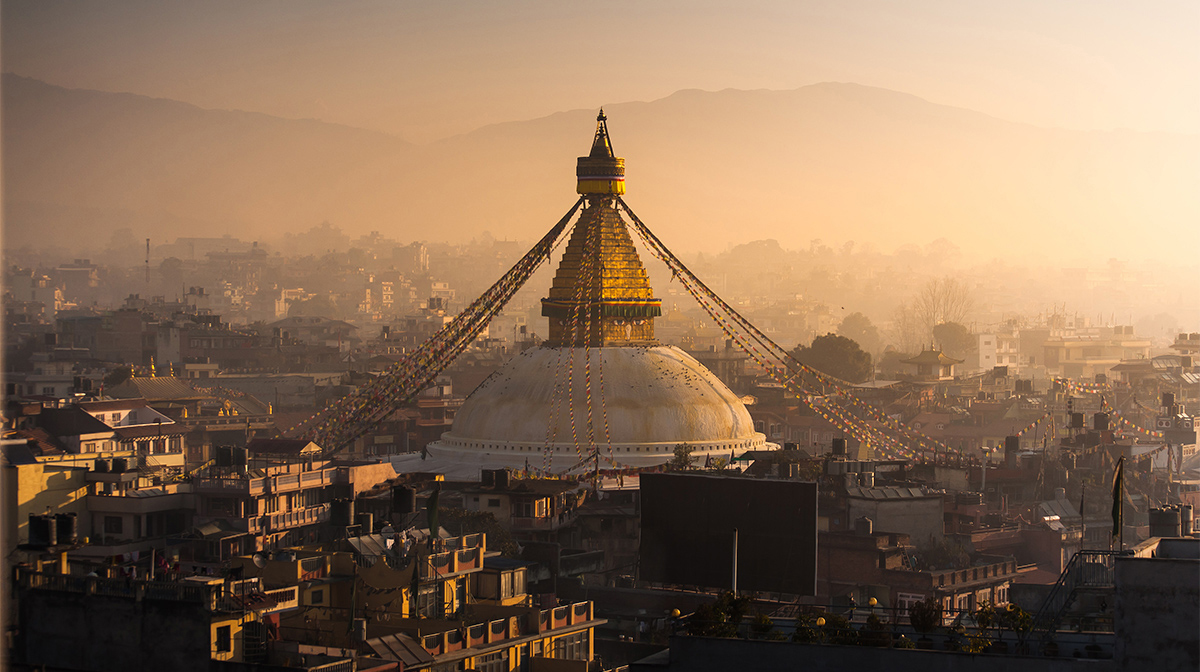 Posted on 28 July 2022 by
I was part of the New Perimeter team that conducted virtual training for women lawyers in Nepal in November and December 2021. In addition to affording the privilege of getting to know the incredibly talented and dedicated Nepali women lawyers and providing an opportunity for sharing our legal experience with them, both the training team and the program helped me learn to grow as a citizen of our global village. I very much enjoyed working with DLA Piper colleagues and our project partners – Women Lawyers Joining Hands and the Nepal Bar Association.
First, a little personal story and some context. I grew up in a small dusty village in rural Nepal. Despite all the usual neighborly animosities and complexities of human beings living together, the village always held because of people looking out for each other when help was needed. Volunteering for this project gave me an opportunity to re-engage with Nepal—in some sense, a larger version of the village I left behind—in a meaningful way.
The training was on point. The sessions were on practical skills of personal branding and professional development, effective negotiations, business and human rights, and advocacy. Having been born and raised in Nepal, I have some understanding of the ground realities (not intended as a criticism) there: a society that is growing out of a history where men have had more opportunities and an education system that focuses on book-learning. The women lawyers, I believe, appreciated the training. It provided something more than a legal theory to be memorized—it provided beneficial skills that can be practiced, refined, and perfected every single day. The training also encouraged the women lawyers to speak up, especially important in the context of a society where the women are finding their voice.
I came away very impressed by the women lawyers. It was refreshing to see how they recontextualized the information provided by the trainers. For instance, the personal branding training involved developing an elevator pitch, which included the structure of personal introduction, demonstrable strengths, and invitation to contact—all to be delivered in a pithy and memorable manner. The trainers—Ileana Blanco and Leeanne Mancari—provided very effective examples. The women lawyers took the structure and the examples Ileana and Leeanne provided and "Nepalitized" them. All of them ended their pitch by presenting their "visiting card," a Nepali term for a business card, which are still in vogue in Nepal despite everything being electronic these days. One woman lawyer recited her memorable phone number and said something to the effect of "Call me anytime, anywhere, if you have any type of legal problem; I will always pickup and then fight for you."
Similarly, after the negotiations training conducted by Andrew Valentine and Kristin Franceschi (who demonstrated a mock negotiation), the women lawyers engaged in their own mock negotiations, with warmth and no hint of animosity. The overall consensus-oriented Nepali culture was quite reflected even though the parties were representing opposing interests. Needless to say, interesting and creative resolutions in the mock negotiations were reached in a short order of time.
The boldness and eagerness of the women lawyers also pleasantly surprised me. Having left Nepal several years back, I was not expecting that level of courage and was anticipating a lot of nudging from the trainers. This small microcosm of the women lawyers proved me wrong.
Now that the knowledge economy has created this global village, I think it too will hold with our willingness to share knowledge and skills with one another. The training, in my experience, was—in its own sweet way—an engagement of citizens of the global village to look out for (i.e., share knowledge with) each other. It has helped me grow as a citizen of this village.