Teaching at the Law School of Tanzania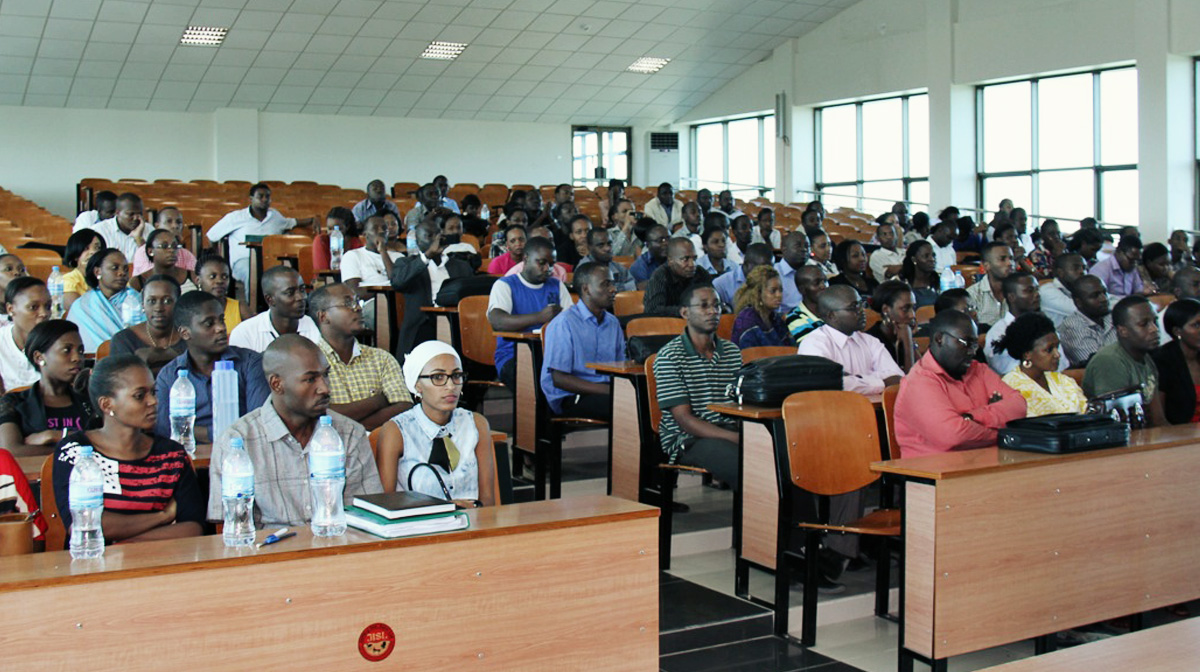 Posted on 19 August 2013 by
In late May 2013, I found myself travelling by minibus through the suburbs of Dar Es Salaam, past the enormous stucco fenced embassies facing the Indian Ocean, along the main east west thoroughfare crammed with dala dalas, scooters, bikes, cars, wandering street vendors (selling all manner of useful items like maps, bags of cashews and soccer balls) and groups of school children in crisp white shirts, along a bumpy dirt road to arrive at the impressive white archway and gates which marked the entrance to the almost brand new Law School of Tanzania.
The Law School is set on a couple of acres in the suburbs of Dar and includes a standalone mock court, a library, a canteen, and the main building.
I was part of a team of eighteen lawyers from DLA Piper and General Electric (GE) who were to teach Tanzanian law students for two weeks on legal drafting skills and techniques. The project is run as part of New Perimeter, DLA Piper's international pro bono initiative.
DLA Piper partners with its client GE to deliver the training and for the last four years student numbers have more than doubled to the current 400. This year the students were divided into two groups of 200, and the program was delivered by two teams across two weeks.
My topic, which I taught for five days from 9 am to 4 pm, was The Principles of Effective Writing and Drafting. The other topics were dispute resolution clauses, loan agreements, sale and purchase agreements and joint venture agreements.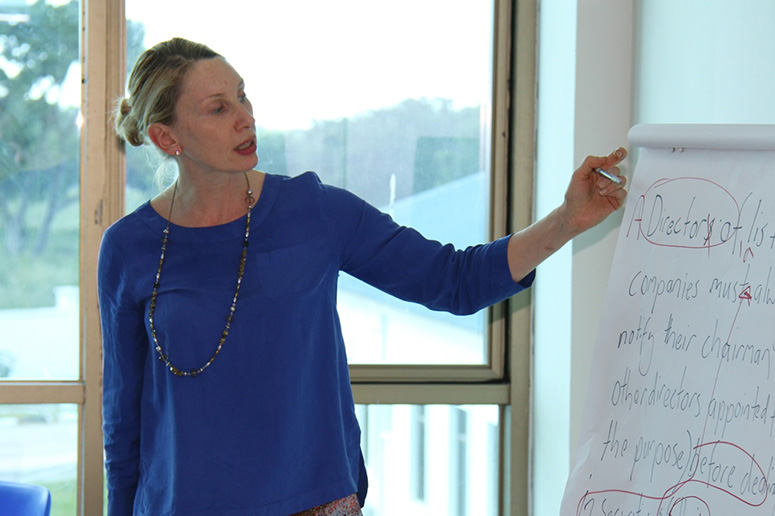 The students were split into five groups of 40, and we taught in the (intermittently) air conditioned splendour of the new rooms on level two of the main law school building. Regular power failures (to which the students would laugh and say 'Welcome to Tanzania') did not dampen their enthusiasm. In fact, nothing much wiped the permanent smile from their faces for the entire duration of our week.
There are 18 universities in Tanzania. Whilst not all offer law as a degree, the standard of education varies across those that do. The program at the Law School of Tanzania is a one-year course intended to supplement the law degree and completion is compulsory in order to practice law.
This teaching required a different skill set to my previous lecturing. To begin with, prior to attending the Law School, the students had previously been taught almost exclusively in large groups in a lecture theatre in a passive non-interactive setting. Because one of our objectives was to provide practical, rather than theoretical training, it took some time for the students to adapt to being taught in smaller groups and working through practical exercises. Another point of differentiation was the students' general reluctance to ask questions in front of class, or admit that they did not understand the instruction for any particular exercise. In practice, this meant that we would explain the exercise once in front of the class, and then visit each smaller group and explain it again.
Tanzania is a multi-lingual country - Swahili is the national language of Tanzania, and it is often taught as a second language after the local tribal language. As English is a second, or in most cases third, language for the students, I was anticipating limited English skills and comprehension. In fact we found that their English was excellent, and that the majority of class members very quickly grasped most of the key concepts.
The choices faced by these students are much more limited than those Australian law students face. Even with the advent of HECS* and up front fees for many tertiary courses in Australia, we still take our education for granted. I know that I did. Here, the students took nothing for granted.
For them there is no guarantee of any job in law after completion of this final year. Lawyer numbers are tightly controlled in Tanzania. Some students will return to their village, never to practice. Others will seek work in one of the law firms in Dar. Still others will look for a job in government, although I was told this was only possible if they had a Master of Laws. They were most eager for information about the possibility of obtaining a Masters overseas.
Finally, and perhaps most notably, there was a complete absence of cynicism in what is, in Australia at least, usually a very cynical demographic. They applied themselves politely and earnestly to the exercises, passed notes to us asking if we could maintain a friendship by email, crowded around for photos at the end of each day. And by Friday most of them had found a way to ask questions in front of their class.
I leave it to Thomas Matatizo, the President of the 13th Cohort on behalf of The Law School of Tanzania to sum up. In his speech at the closing ceremony, he quoted the words of the first President of Tanzania, Julius K Nyerere, that:
'… intellectuals have a special contribution to make to the development of our nation and to Africa. And I am asking that their knowledge, and the greater understanding that they should possess, should be used for the benefit of the society of which we are all members.'
* the Australian student loan program.