Tell me and I'll forget; show me and I may remember; involve me and I'll understand.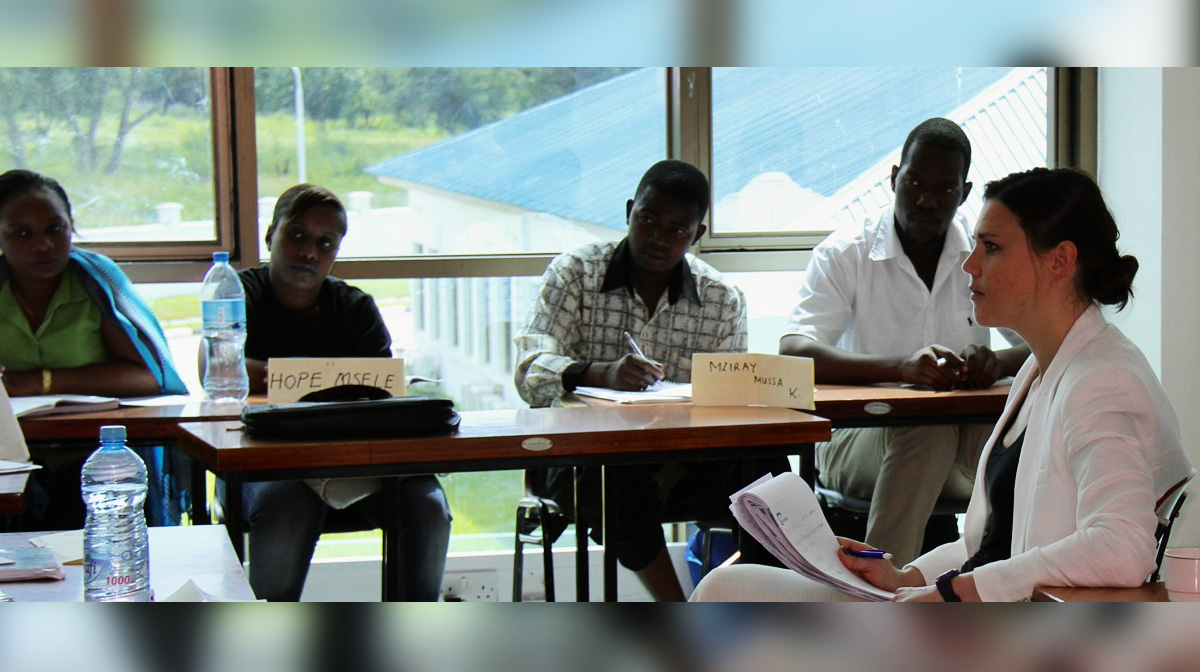 Posted on 5 August 2013 by
This Chinese proverb captures very well the aim of the pro bono project which I was fortunate to be part of in June 2013 at the Law School of Tanzania. With a team of seven other lawyers from different offices within the DLA Piper Group and from firm client General Electric (GE), I spent a full week teaching as part of a course on legal drafting. The course seeks to expose the students to a practical approach to legal drafting techniques.
After having applied and been chosen to be part of the project, I was partnered with an in-house lawyer from GE Capital, Patricia Stirling, to go through principles of sales and purchase agreements. We were provided with course material a few months prior to our departure to Tanzania, which we were free to amend as we pleased. Patricia and I decided to use our five teaching days to give the students a practical perspective on asset and share sales agreements by introducing a real life example of a transaction to which we thought the students could easily relate. We then created a number of different exercises around the transaction.
The students we spent our week with had all finished their law degrees and were completing their practical legal training, known as a Post-Graduate Diploma in Legal Practice, a course the students need to complete prior to being admitted to court. We had almost 200 students attend the course during the week I was there, with another 200 students attending the same course the following week.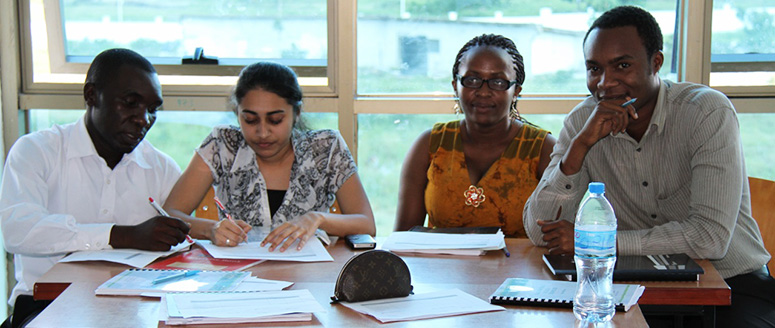 Our week started off with an opening ceremony, followed by five intense days with the students. Each day we had a new class of 38-40 students, who were all given the same lesson plan. The goal with the class was not only to provide the students with an understanding of how to properly draft and understand various clauses of sales and purchase agreements, but also to provide them with practical hands on experience. To do this, we had the students negotiate parts of the agreement. At the beginning of the week the students were a little reluctant to speak up and interact with us, which we understood was because they were not used to this style of teaching. However, after just one day, most of the students took part enthusiastically in the exercises we had created. The negotiation session in particular was very popular.
The level of English of the students varied from very good to rather basic, which at times made it slightly difficult to communicate and understand each other. But all of the students showed an immense enthusiasm, keen interest and curiosity in what we were teaching, so language was never really an issue.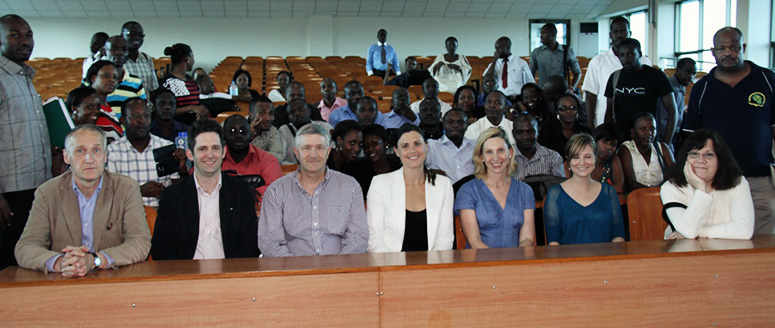 As a memory from this trip, not only do I take with me the warmth, gratitude and politeness that was shown to us by all of the students and the entire law faculty, but also an insight that, even though we live in different parts of the world and come from different cultures, our dreams and hopes for the future are not so different.