Teaching in Tanzania - Legal Drafting Course 2012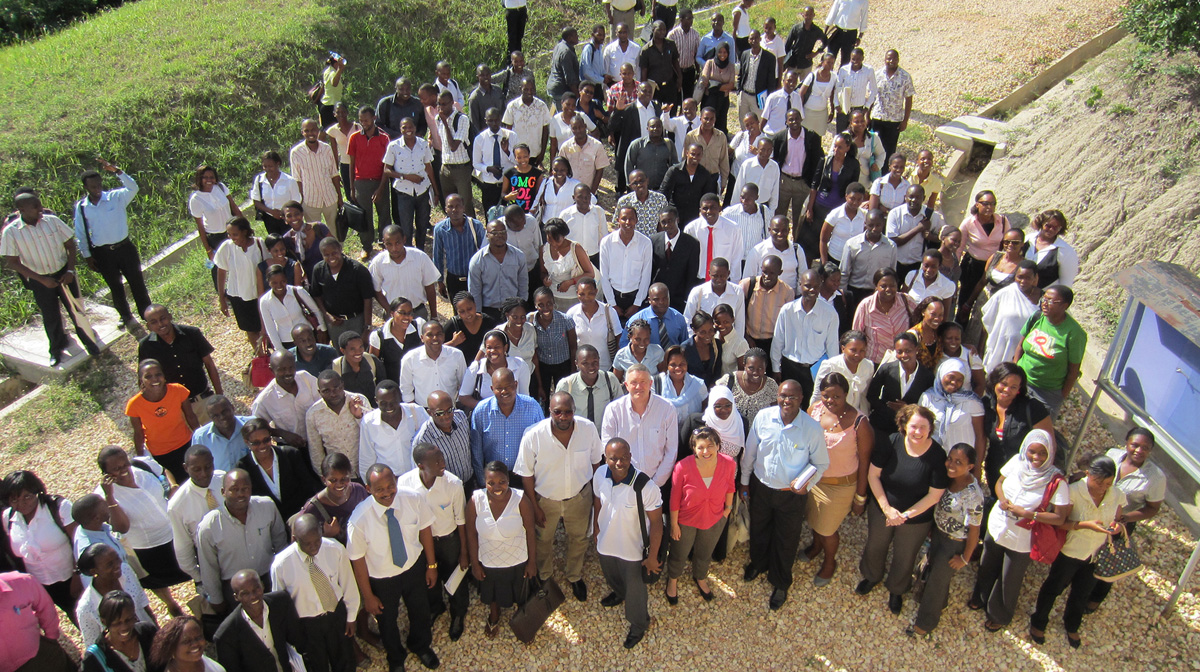 Posted on 19 June 2012 by
,
Starting in late May 2012, a number of lawyers from DLA Piper and GE's respective offices from around the world embarked on a wonderful 2-week pro-bono teaching project at the Law School of Tanzania through DLA Piper's New Perimeter programme and at the request of the International Senior Lawyers Project. For a number of us lawyers it had been a few years since we had stepped into a classroom, and it is fair to say that the prospect of teaching a group of 240 law graduates was rather daunting! However, after the initial adjustment to the exhausting routine of full-time teaching, we all felt that we had established a close rapport with the students (helped by our highly strategic method of rewarding good performance with an array of sweets and chocolate!).
The students were divided into classes of 60 people each, and in the first week they were taught four modules including: "General Principles of Legal Drafting"; "Drafting letters, emails and opinions"; "Drafting for Litigators" and "Negotiating Dispute Resolution Clauses". The first week ended with a day of fun for the students, when they got to participate in teams in a "Who Wants to be a Millionaire" type-quiz and another quiz in which they competed individually and which proved no matter what part of the world a lawyer is from, he or she will always be competitive at heart!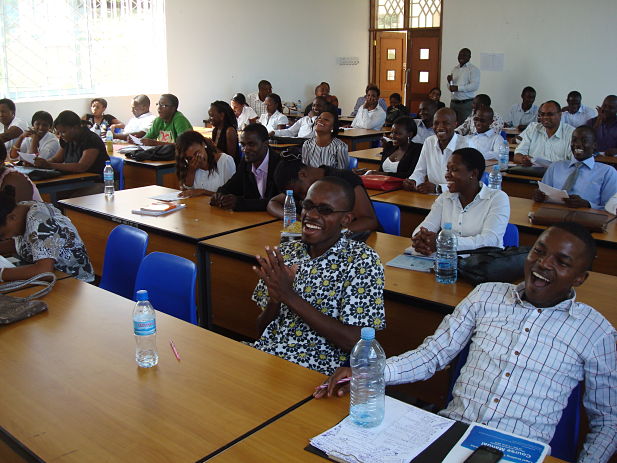 The students had already completed undergraduate law degrees at various universities in Tanzania, and the course we taught them was part of their one year practical course to become admitted as advocates of the Tanzanian Courts. The level of the students' knowledge and ability varied along the spectrum, with some of them being extremely confident and skilled, and others facing a language barrier preventing them from expressing themselves with ease in legal English (even though in theory everyone in Tanzania is educated in English from high school level). However, through their attentiveness and team work the students were able to complete drafting exercises to a good standard and we hope they will find our course manual and model answers useful when preparing for their exams. The successful students will go on to practice law throughout the country and possibly shape the law and policy of Tanzania in the future.
Part of the reason for the involvement in the programme at the Law School of Tanzania is to allow senior lawyers with many years of experience to provide a practical (rather than a purely academic) perspective on legal drafting. The feedback from the students in this regard was fantastic - many of them in fact stated that they wished we could have stayed on longer as they had found the programme so helpful! On behalf of all the "teachers" from DLA Piper and GE, we would like to thank Simon Boon the lead partner from DLA Piper and particularly Sara Andrews and the New Perimeter people who have helped to make this a wonderful and rewarding experience in our legal careers.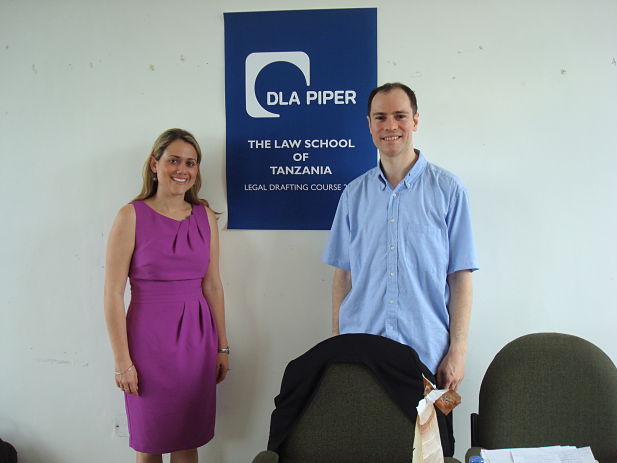 Maria Alcalde and James Malcolm, DLA Piper UK LLP