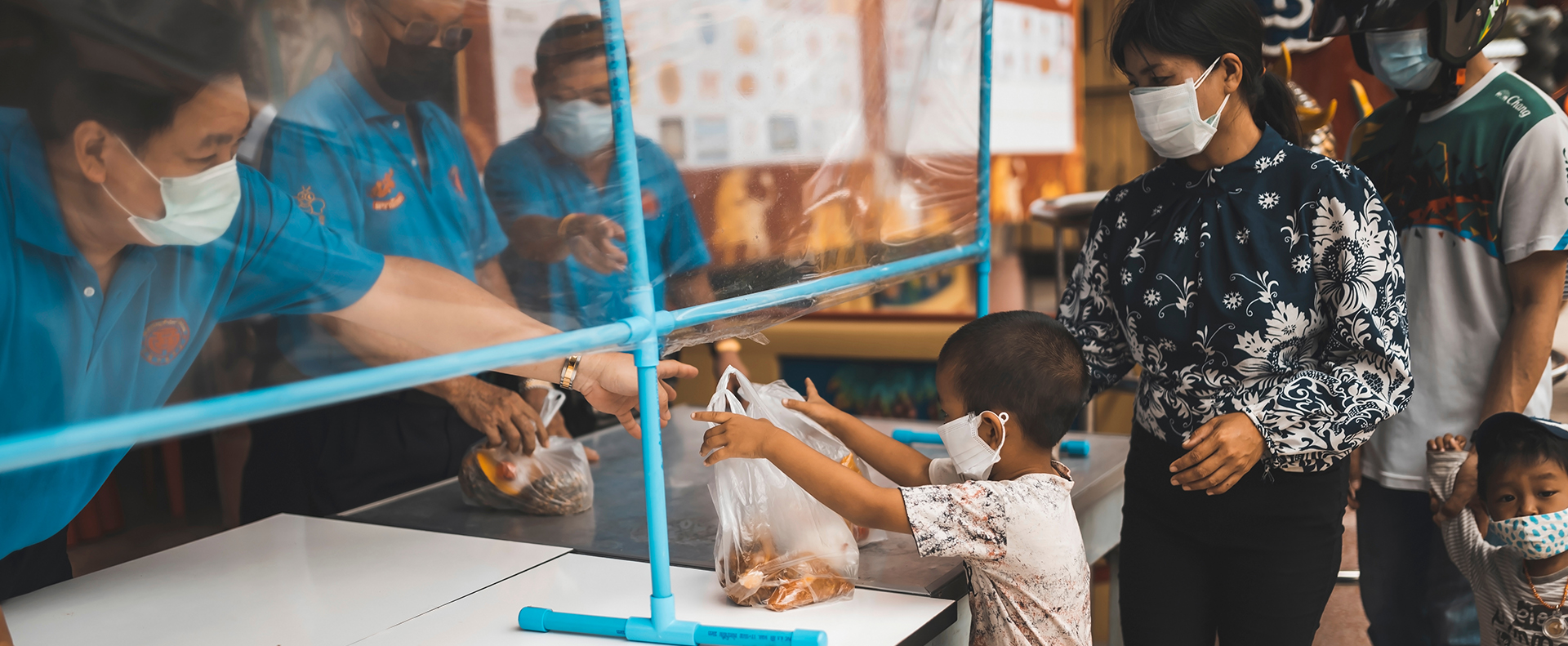 Global Foodbanking Network
About Our Work
New Perimeter supports international nonprofit The Global Foodbanking Network (GFN). While millions struggle to access enough safe and nutritious food, nearly a third of all food produced is lost or wasted. GFN is changing that by supporting community-driven solutions to alleviate hunger in more than 40 countries.
In 2007, New Perimeter supported the creation of GFN, and the firm has been assisting in various capacities since, including serving as outside counsel to the organization. We support the Global Food Donation Policy Atlas, a collaboration between GFN and Harvard Law School Food Law and Policy Clinic that charts the laws and policies affecting food donation in over a dozen countries and provides best practices and guidance on how laws and policies can be improved to both increase food donations and decrease food waste.
Key Deliverables
Serve as outside counsel to GFN
Assist on GFN's and Harvard Law School Food Law and Policy Clinic's Global Food Donation Policy Atlas
Provided assistance in the creation of GFN, including corporate formation and governance, tax work, and assistance with various contracts
Key Facts
GFN believes that food banks are essential to transforming food systems, and that a food bank is only successful when it's designed and operated by local people who are exceptionally committed to the communities where they live. Using a network approach, GFN helps locally led food banks reach their potential and contribute to system-wide change faster and more efficiently.
Food banks mitigate climate change by reducing food loss and waste. Food banks recover edible food along the supply chain and distribute it to communities, preventing it from sitting in landfills and emitting greenhouse gases.
GFN's New Food Bank Development Program, launched in 2021, helps local leaders launch food banks and carry out their unique visions for hunger alleviation in their communities.
The Food Bank Incubator Program, which GFN started in 2019, accelerates the development of recently established food banks in regions where food insecurity is especially acute. By providing technical support, mentoring, knowledge sharing, and partnership opportunities to food banks in high-need areas, the program sets food banks up for success as they serve people facing hunger.
The COVID-19 pandemic has led to a significant increase in food insecurity—leading to an increase in the amount of people who access food banks. In 2020, Network member food banks in 44 countries addressed the increase in need, serving 40 million people, a 132 percent increase over service in 2019.