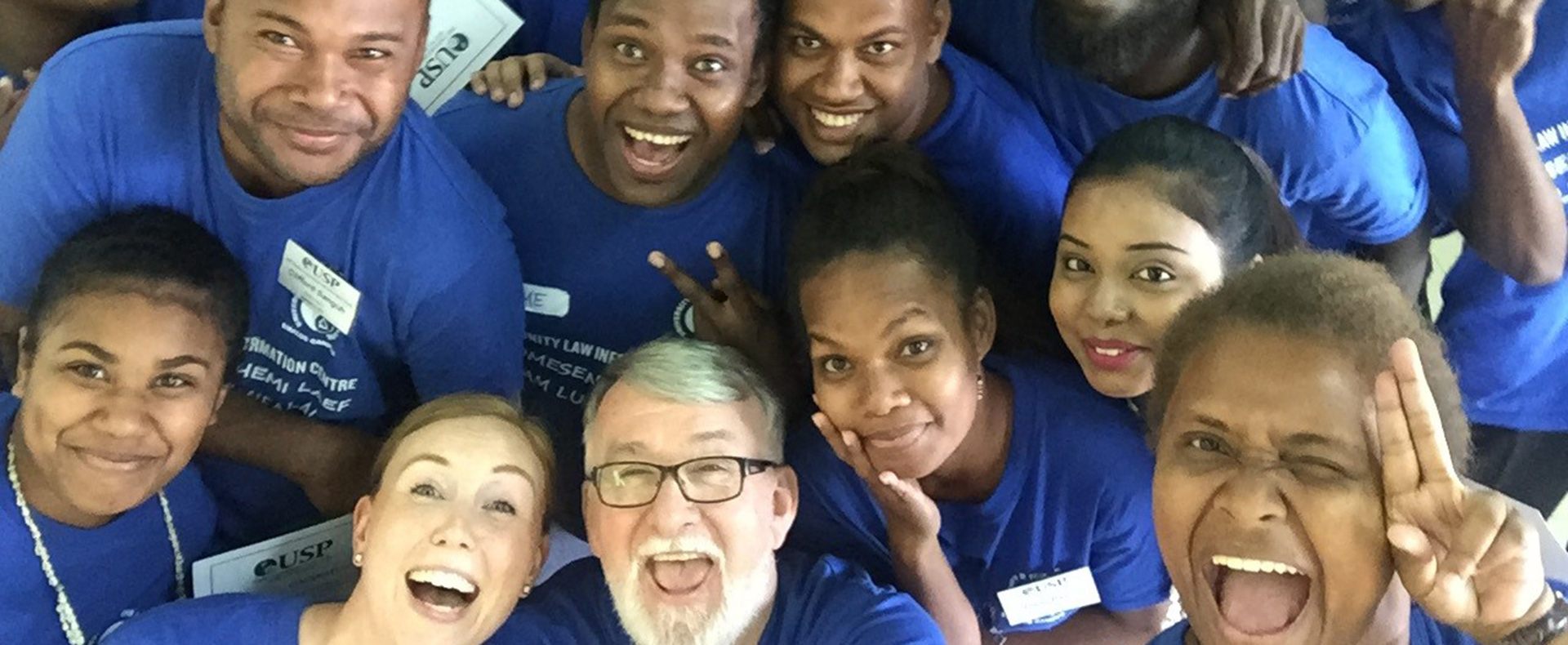 Enhancing the Legal Skills of Lawyers in the South Pacific
DLA Piper Lawyers Involved
About our work
New Perimeter collaborates with The University of the South Pacific (USP) to develop and deliver a practical legal skills course to enhance the legal skills of Pacific Islander law students. The objective of the five-day course is to introduce law students to the concepts of rule of law, pro bono and access to justice, and legal ethics. Using experiential learning techniques, engaging the students in discussion and debate, and involving them in role plays and mock interviews, DLA Piper trainers teach interviewing techniques and skills for communicating with vulnerable clients, drafting files notes, and letters of advice.
The project began in 2017 when DLA Piper was invited to design a practical legal skills course to support law students at USP, Emalus campus in Vanuatu. The course was run as part of the Legal Clinic Law subject, an elective subject designed to provide students with firsthand experience in providing legal information to members of the community.
Key deliverables
Design and deliver a five-day practical legal skills course to support law students at USP
Key facts
The course has become part of the curriculum at USP and helps to prepare students for the university's pro bono clinic.
More than 180 students have completed the week-long course.
In-house counsel from Westpac partner with DLA Piper on this project.
Approximately 14 DLA Piper lawyers from 6 offices have provided over 1,300 pro bono hours to the USP project.
Program manager