Pro Bono Without Borders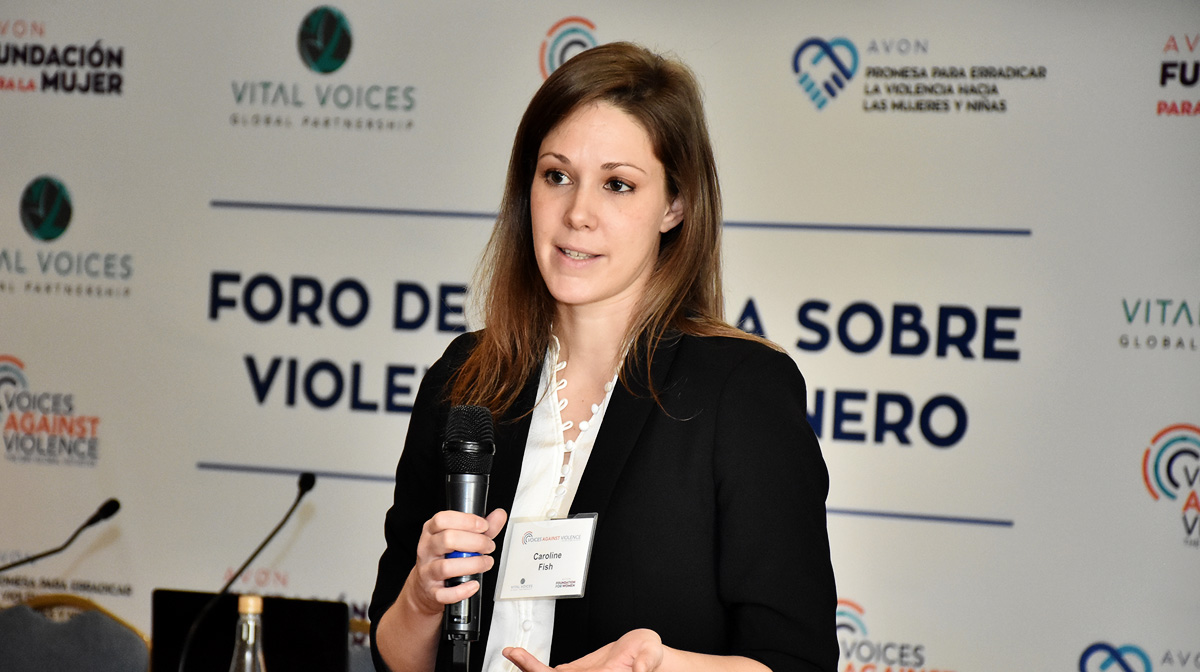 Posted on 16 January 2020 by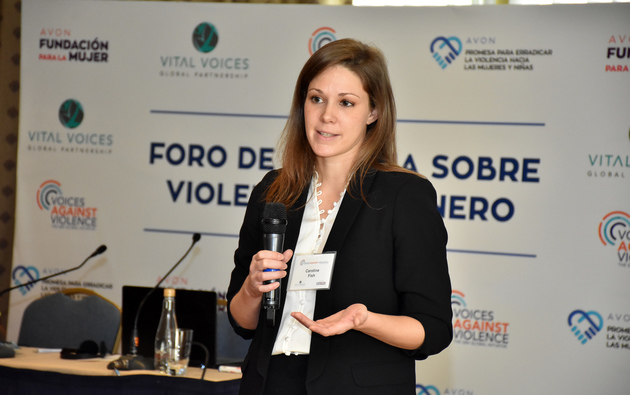 I came to DLA Piper knowing that DLA Piper's commitment to pro bono was unparalleled among global law firms. The Krantz fellowship, which allows an incoming first-year associate to work full-time on pro bono matters for their first year of practice, is one of those unparalleled commitments and an experience I'll never forget. In particular, my understanding of what it means to engage in global legal practice was transformed by working on New Perimeter projects. Prior to this experience, I never could have imagined all the diverse ways that lawyers can engage in collaborative, needs-based, and impactful international legal work.
Collaborative. I saw lawyers engaged in meaningful, interdisciplinary collaboration when I traveled to Argentina and Ecuador to participate in two Justice Institutes with our client, Vital Voices. The Justice Institutes are part of a project to advance the fight against gender-based violence by training lawyers, social workers, and law enforcement officers on best practices for working with survivors and across sectors. In facilitated discussions, participants grappled with reality-based case studies, shared expertise, identified local issues, problem-solved, and built relationships, all with the goal of ending gender-based violence in their communities, together.
Needs-based. I saw lawyers responding to community needs when I accompanied a team of DLA Piper lawyers to Kenya for two separate negotiations trainings for government lawyers. The governments of Kenya, Rwanda, Uganda, and Tanzania sent their negotiation teams and other officials to meet our team in Nairobi. There, with our regional partner, the East Africa Development Bank, and alongside our DLA Piper Africa colleagues, the DLA team shared negotiation expertise and provided hands-on training with the goal of equipping participants with additional skills for negotiating better government contracts. Lawyers in the room resoundingly shared that such skills-building is critical to their work and to advancing their countries' development.
Impactful. I saw lawyers committed to making an impact when I met pro bono counsel Crystal Doyle in Colombia for a program on advancing pro bono culture. Meeting our local partners at Fundación Pro Bono Colombia and pro bono counsel from firms in Bogotá, Cali, and Medellín, we heard about the challenges to pro bono development in Latin America and discussed best practices in overcoming barriers to pro bono engagement. At Universidad del Rosario, we taught students about pro bono work, highlighting opportunities, benefits, and how pro bono can be incorporated into one's legal career. Finally, hearing from our DLA Piper Bogotá colleagues, I was inspired by their legal clinics and other efforts to advance access to justice for marginalized communities.
Legal practice. These were just three projects where I saw global pro bono in action at DLA Piper. Working with clients, participants, and our attorneys from around the world, I learned that pro bono practice is only better without borders. The myriad ways that we can reach out and work together for the benefit of a better global community is expansive, and I am transformed to have witnessed such important work in real time throughout my fellowship.