A Dynamic Week in Rwanda – Enhancing Negotiating Skills of East African Government Lawyers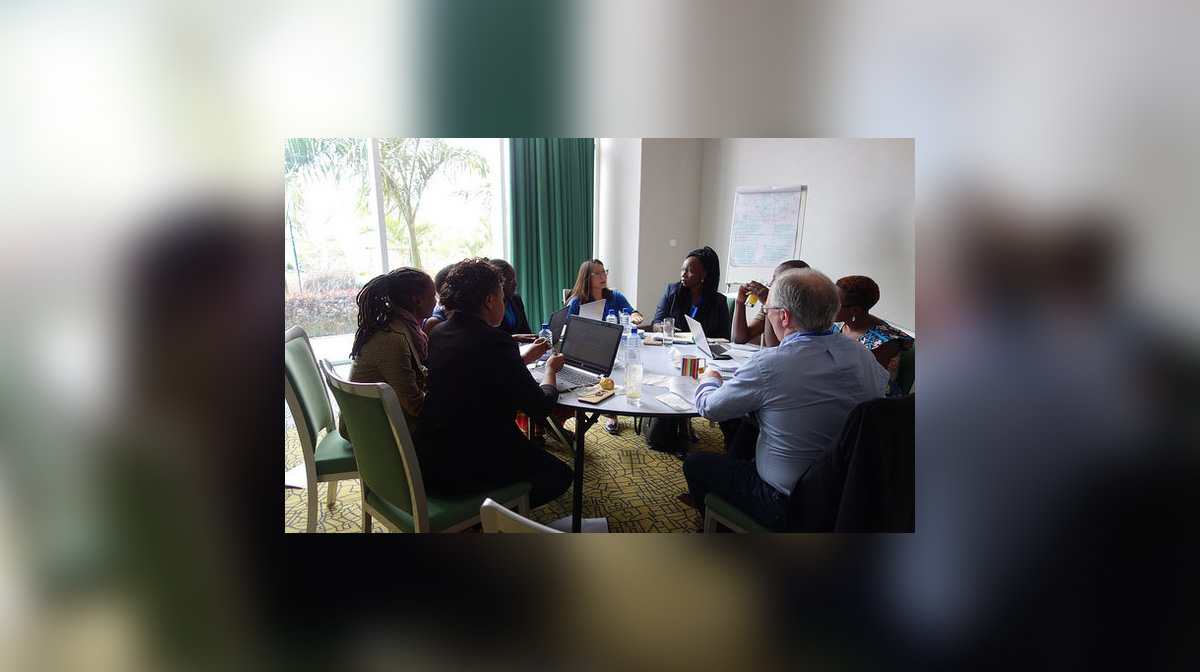 Posted on 26 September 2017 by
Photo above: Roxanne Chow (London) discusses negotiating skills with lawyers from East Africa
I was lucky enough in August to be part of an eight lawyer strong DLA Piper team that provided commercial contract drafting and negotiation training to lawyers from Rwanda, Tanzania, Uganda and Zanzibar. The training, held in Kigali, Rwanda, was sponsored by the East African Development Bank, which supports development initiatives in Kenya, Tanzania, Rwanda and Uganda.
During the one-week course, the attendees participated in a simulated negotiation between a fictional African country and a multi-national corporation seeking to utilise that country's natural resources. The attendees consisted of government lawyers of diverse backgrounds. It was inspiring to work with these lawyers, all of whom had taken time out of their busy work schedules to attend the training, and often worked late into the evening to strategise and prepare the negotiation documents ahead of the next day's session. Their enthusiasm and teamwork led to some spirited and dynamic negotiations.
A number of the government lawyers in attendance had previously negotiated complex agreements for their respective countries. This course was educational for both trainers and trainees, as the wealth of experience within the group allowed for engaging discussions, as well as the sharing of knowledge and "lessons learned" from past transactions. At the end of the week, we all had a better understanding of the challenges encountered in international business transactions in the East African region, and a better idea of how to navigate through these issues.
On a personal note, not only did the course enable me to meet the many talented East African lawyers who participated in the training, but I also had the opportunity to work with a number of my international colleagues hailing from DLA Piper's Palo Alto, Northern Virginia, Philadelphia, London, Paris, Dubai, Kigali and Bujumbura offices. Despite the differences in our geographical locations and areas of specialisation, it was reassuring to know that we all share a similar collaborative, "win-win" approach to negotiation.
This was my first, but hopefully not my last, visit to the beautiful hills of Rwanda and vibrant city of Kigali. Many thanks to the East African Development Bank for their support of this project, as well as to the DLA Piper New Perimeter team for their organisation of the course and logistics.