Negotiations and New Relationships in Nairobi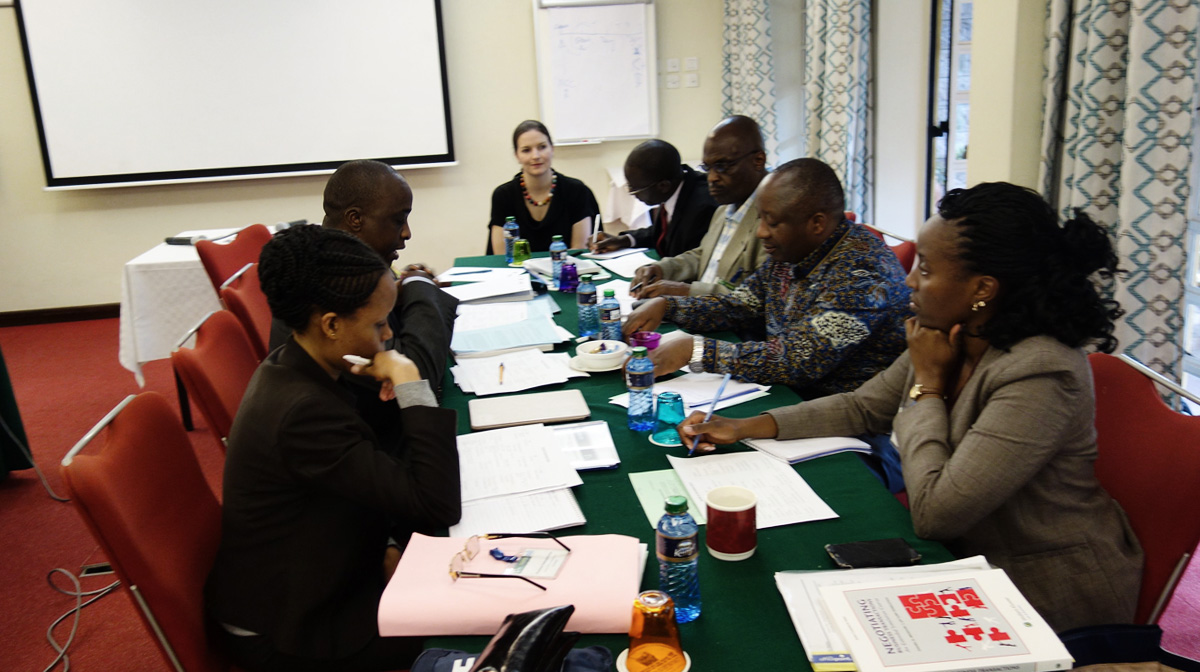 Posted on 21 September 2016 by
I was fortunate and very excited to be given the opportunity to help deliver a week-long course on international business negotiations in Nairobi, Kenya which was jointly sponsored by the East African Development Bank and New Perimeter. The course was aimed at mid-level government lawyers who are involved in negotiating contracts related to natural resources on behalf of their governments.
For me, this was a fantastic opportunity, particularly as I had not long returned from a secondment with IKM Advocates, a DLA Piper Africa group firm that is based in Nairobi. That experience gave me some insight into the challenges faced by government lawyers in the East African region and an understanding of why the programme might be particularly useful to the lawyers who would attend.
My fellow trainers flew in from the London, Tel Aviv and the US: Parwana Zahib-Majed; Jeremy Lustman; Greg Smith; and last and by no means least Jay Finkelstein (the master behind the course materials and textbook). We were also supported by Sara Andrews, Senior Pro Bono Counsel, who at times (amongst other hats!) wore that of the translator for attendees from Burundi.
In addition to Burundi, the course was well attended by government lawyers from Kenya, Uganda and Tanzania. Most of the attendees worked on commercial contracts, some for their respective government directly and others for state owned corporations. We also had the benefit of colleagues from DLA Piper Africa Firms joining us to present on local content issues, specifically in Kenya and Burundi. The local content presentations delivered by Beatrice Nyabira (of IKM Advocates) and Willy Rubeya (of Rubeya & Co) were of great interest to the participants and trainers alike, setting the scene for discussion on comparative approaches to local content/ community benefit/ corporate social responsibility and the like, in different jurisdictions.
The brilliance of this programme is its focus on practical skills development, through a continued simulation exercise running the course of the week. It was an intense schedule with a full programme each day of negotiation simulation, presentations and tutorials. The negotiations were slow paced on the first day with each side tending to hold back but very much like real negotiations; the pressure of time ramped up the intensity of the negotiations, altered the positioning of the parties and resulted in some heated moments! There was plenty of time to chat with attendees and the DLA colleagues over lunch and coffee and lots of interesting and inspiring stories to hear. It was a great learning experience, I believe for the participants (judging from the very positive feedback forms we received) and also, most definitely for me.