About
Founded in 2005 as a result of our firm's commitment to support legal advancement worldwide, New Perimeter's vision is to harness the skills and talents of DLA Piper lawyers to further a more just world for all.
A nonprofit affiliate of global law firm DLA Piper, New Perimeter provides long-term pro bono legal assistance in under-served regions around the world to support access to justice, social and economic development, and sound legal institutions. We aim to support women's advancement as an overarching goal.
Our lawyers provide assistance to charitable organizations, governments and academic institutions on projects designed to strengthen a country's legal system, improve the skills of its judges, lawyers and law students, encourage economic growth, promote access to justice and the rule of law, and strengthen women's rights. We also do this by providing strategic legal counsel to organizations working to further these same goals.
In addition to longer term projects and collaborations, New Perimeter also undertakes discrete research projects for clients on topics related to our mission. Whether we are teaching at a law school, training judicial officials, helping a government draft laws or providing technical assistance to a non-governmental organization (NGO), one of our primary goals is to increase the capacity of the local institution.

Quick facts about New Perimeter
We have full-time staff and lawyers who develop and manage projects.

Quick facts about New Perimeter
We often make multi-year commitments to our projects.

Quick facts about New Perimeter
We build long-term relationships with our project partners.

Quick facts about New Perimeter
We send our lawyers to work alongside our partners and clients in country whenever possible.

Quick facts about New Perimeter
We rely on stringent project selection criteria to match our capabilities with our clients' needs.

Quick facts about New Perimeter
We select our legal teams on a competitive basis from a diverse pool of interested DLA Piper lawyers from across the firm's global offices.
Advisory Board
Please click on the pictures below to view bios.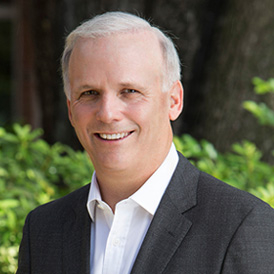 Dr. Mark S. Ellis
Co-Chair
Dr. Mark Ellis is the Executive Director of the International Bar Association (IBA) and leads the foremost international organization of bar associations, law firms and individual lawyers in the world. The IBA is comprised of 206 national bar associations, major international law firms and 55,000 individual members from around the world.
Prior to joining the IBA, Mark spent 10 years as the first Executive Director of the Central European and Eurasian Law Initiative, a project of the American Bar Association (ABA), providing technical assistance to 28 countries in Central Europe, the former Soviet Union and the International Criminal Tribunal for the Former Yugoslavia in the Hague.
A frequent speaker and media commentator on international legal issues, he appears regularly on CNN International, Al Jazeera and BBC. Mark has published extensively in the areas of international humanitarian law, war crimes tribunals and the development of the rule of law, and his op-eds have appeared in The New York Times, The International Herald Tribune, The Huffington Post and The London Times. Mark's latest publication – Sovereignty and Justice: Creating Domestic War Crimes Courts within the Principle of Complementarity – was published by Cambridge Press.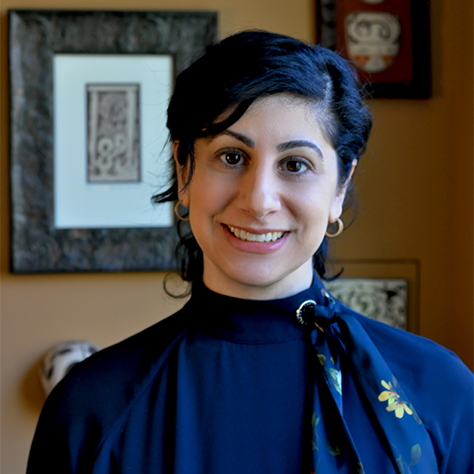 Maha Jweied is Co-CEO of the Responsible Business Initiative for Justice an international non-profit organization working with companies to champion fairness, equality, and effectiveness across systems of punishment and incarceration. Previously, she worked with several organizations that partner with the business community to advance access to justice policy and practice in the United States, Europe, and across the globe, including the National Legal Aid & Defender Association, Kids in Need of Defense, and the Pathfinders for Peaceful, Just and Inclusive Societies.
Previously she led the US Department of Justice's Office for Access to Justice, the primary office in the Executive Branch focused on supporting indigent defense and civil legal aid for low-income and vulnerable communities, including indigenous communities. In that role, she also served as the Executive Director of the White House Legal Aid Interagency Roundtable. While with the Department, Ms. Jweied represented the US government as its indigent defense and legal aid expert in bilateral settings and multilateral meetings and negotiations at the United Nations, the Organization of American States, the Organisation for Economic Co-operation and Development, the Open Government Partnership and the International Legal Aid Group.
Ms. Jweied is a member of the American Law Institute, a member of the Council on Criminal Justice, a member of the International Experts Panel of the Open Government Partnership's Independent Reporting Mechanism, and an Advisor to the Pathfinders for Peaceful, Just and Inclusive Societies.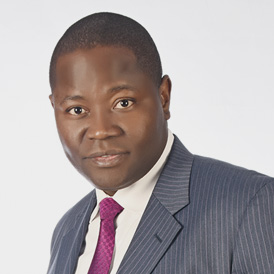 David Bamlango is Senior Director, Legal Affairs, at the Eastern and Southern African Trade and Development Bank (TDB). He is based in Nairobi, Kenya. Prior to joining TDB in 2017, David was a Partner in the Finance Group at DLA Piper LLP (US) in Chicago. His practice was focused on domestic and cross-border financing transactions, including leveraged finance, project finance, debt capital markets, structured finance, and derivative transactions. He represented financial institutions, private equity funds, real estate funds, and corporate borrowers.
During his time at DLA Piper, David was a regular participant in New Perimeter activities and was a strong supporter of the firm's pro bono program. David served on a number of firm management committees, including as a member of the Pro Bono Committee in the Chicago office.
David has served on numerous boards of directors, including the Board of Trustees of Episcopal Charities and Community Services and the Board of Directors of Exodus World Service. He also recently served on the Board of the French-American Chamber of Commerce, Chicago Chapter.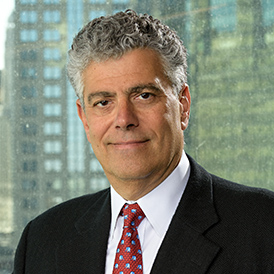 Richard Chesley is DLA Piper's Co-US Managing Partner of DLA Piper US. In addition to his role as Co-US Managing Partner, he has held numerous leadership roles within the firm, including Chair of the US Restructuring practice. His work focuses on corporate restructuring with an emphasis on bankruptcy transactions, both in the United States and internationally. He has served as restructuring counsel in a number of chapter 11 proceedings and as counsel to official creditors' committees.
Rick has also represented a range of other constituencies in bankruptcy proceedings throughout the US, including financial advisors, real estate acquirors, liquidators and other significant creditors. In addition, he handles litigation matters throughout the country stemming from bankruptcy proceedings.
Rick has also served a number of pro bono clients in the US and globally, and in 2016, he received the firm's Pro Bono Award. In 2014, American Jewish Committee honored Rick with the Judge Learned Hand Human Relations Award, which recognizes those who have taken up Judge Hand's clarion call to the spirit and ideals of justice, safeguarding the rights of individuals and democratic values.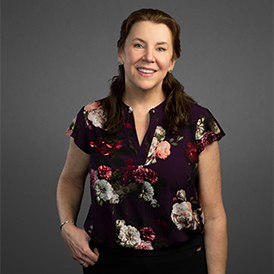 Lisa Dewey became DLA Piper's first full-time Pro Bono Partner over 20 years ago. Lisa cultivates DLA Piper's strategic thinking on pro bono, including the vision for DLA Piper's US program, which encompasses more than 1,400 lawyers. She works extensively with the firm's clients as well as legal aid providers, nonprofits and academic institutions to develop and deliver collaborative and impactful pro bono projects. Lisa leads the US pro bono team to inspire and facilitate pro bono participation across the firm and helps firm lawyers establish pro bono practices that complement and expand their billable practices.
From July 2011 until December 2021, Lisa was the director of New Perimeter, DLA Piper's nonprofit affiliate that provides long-term pro bono legal assistance in under-served regions around the world to support access to justice, social and economic development and sound legal institutions with an overarching focus on women's advancement.
As director of New Perimeter, Lisa led the strategic direction and vision of the program to engage DLA Piper lawyers around the globe to work for a more just world for all. She worked with the Advisory Board and also developed and worked on New Perimeter projects and managed global teams of DLA Piper lawyers. Lisa has led and contributed to projects focused on legal education, access to justice and women's advancement in Latin America, SE Asia and the Balkans. She has developed partnerships with NGOs, government agencies, in-house departments and other joint venture partners.
As part of her practice, Lisa has advised and represented individuals and public interest organizations on a pro bono basis. She has worked on a range of pro bono initiatives and cases, including representing a man on death row in Alabama, refugees seeking asylum in the US and individuals in family law, domestic violence, juvenile, veterans and housing matters. Lisa's experience also includes federal criminal appeals, and civil rights work, including representing a class of plaintiffs who filed suit for sexual harassment and retaliation under Title VII.
Before becoming the firm's Pro Bono Partner, Lisa represented and counseled corporations and individuals in criminal investigations and federal jury trials in the areas of public corruption, mail fraud, money laundering, and healthcare fraud. She has argued cases before the US Courts of Appeals for the Federal Circuit, the District of Columbia, and the US District Court for the Middle District of Alabama. Lisa has also counseled clients regarding development of corporate ethics and compliance programs.
Lisa frequently presents on pro bono and access to justice. She has been a regular speaker at the Pro Bono Institute Annual Conference and has presented at the Equal Justice Conference, the International Bar Association annual meeting, Canadian National Pro Bono Conference, Pyxera's International Corporate Volunteerism Conference, DC Bar Pro Bono Center sessions and at various law schools. She has also co-teaches practica on tackling the access to justice crisis and co-taught a seminar on pro bono in large law firms at Georgetown Law Center. Lisa currently serves as a Commissioner on the DC Access to Justice Commission and on the board of the DC Affordable Law Firm.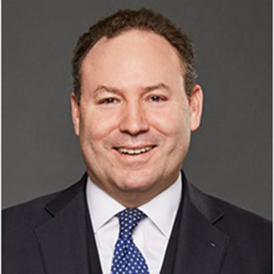 JP has more than 30 years' experience advising clients on governance, regulatory and compliance issues; representing them in high stakes disputes; and advising on risk management and strategic issues. He has acted for a number of banks, energy and natural resources companies, and a wide range of governments and SOEs, and specialises in the Financial Services and Energy & Natural Resources Sectors. JP co-chaired DLA Piper's Litigation & Regulatory Group for 5 five years, overseeing one of the world's largest compliance, regulatory and disputes practices. He was recently appointed to the international firm's Executive Committee as the Managing Director responsible for Sustainability & Resilience, reflecting the evolution of his practice to include a focus on Sustainability & ESG and oversight of the firm's award-winning Radical Change programme which is focused on providing innovative legal and non-legal products and solutions for clients.
JP has acted for a number of governments, often in a post-conflict zone context or following civil society engagement to bring about change to assist with their reform, recovery and reconstruction programmes, including the recovery of assets misappropriated by the Pinochet regime; the Government of the Maldives following the 2004 public uprising to recover misappropriated state assets and development bank loans; the Central Bank of Libya in relation to asset recovery and preservation issues following the Gaddafi revolution in 2011 pending free and democratic elections (to prevent state funds being used for military and other purposes in the meantime); and more recently the Afghan Government with regard to rule of law reform by the Ghani/Abdullah administration to provide a more stable foreign investment environment to facilitate the rebuilding of the Afghan economy after decades of civil war and revolution. JP also led the team which provided pro bono support to the UK Government as President of COP in DLA Piper's capacity as Legal Provider to COP26 in Glasgow last year and is actively engaged in supporting the objectives of COP27.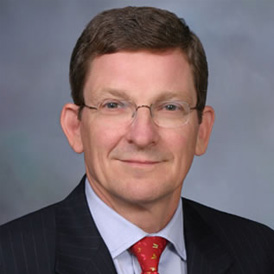 Ambassador Marc Grossman served for 29 years in the US Foreign Service, which culminated in his service as Under Secretary of State for Political Affairs, the third-ranking official in the State Department. During his illustrious career, Ambassador Grossman also served as the US Ambassador to Turkey among many other positions. As the Under Secretary for Political Affairs, Ambassador Grossman directed the daily operations of US diplomacy, and is one of the very few individuals to hold the rank of Career Ambassador.
In 2005, after leaving the Foreign Service, Ambassador Grossman joined the Cohen Group and a few years later became a member of the New Perimeter Advisory Board. In 2011, the Ambassador resigned from the New Perimeter Advisory Board after receiving a request from Secretary Hillary Clinton to return to the State Department as the US Special Representative for Pakistan and Afghanistan. He served in this position for two years, and his efforts were central to the progress made toward bringing a responsible end to the war in Afghanistan. He has now returned to the Cohen Group as Vice Chairman and has rejoined the New Perimeter Advisory Board.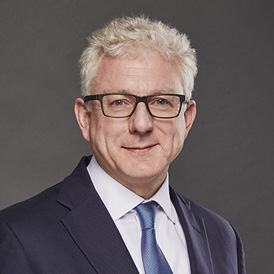 Jon Hayes is a corporate partner with a broad range of experience in international M&A, joint ventures, strategic partnerships, international corporate reorganizations, and corporate financial work. He has extensive experience working with lawyers in many other jurisdictions. Jon has taught at the Zambia Institute of Advanced Legal Education as part of a New Perimeter project and regularly provides pro bono support to UNICEF. He is an elected member of the International Board of DLA Piper and an active sponsor and advocate for D&I across the firm.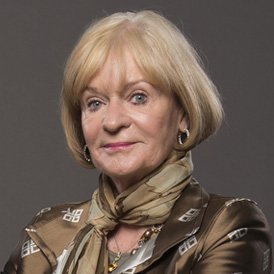 Stasia Kelly is is Executive Director, Client Relations and a partner in the Corporate and Securities practice, based in Washington, DC. She comes to DLA Piper from American International Group, Inc. (AIG), where until the end of 2009 she was Vice Chairman in charge of global legal, compliance and regulatory functions, government relations, communications, corporate affairs and human resources. Ms. Kelly is a trustee of the Carey School of Business at The John Hopkins University and member of the Rock Center for Corporate Governance at Stanford University Law School. She is past chair of Equal Justice Works and a director of Lawyers for Children America and the International Institute for Conflict Prevention & Resolution. Ms. Kelly also serves on the Board of Directors of Owens-Illinois and Huntington Ingalls Industries.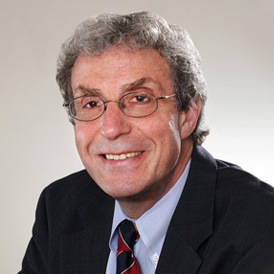 Professor Sheldon Krantz is a Retired Partner in Residence at DLA Piper, whose former practice emphasized white collar criminal defense. He is currently serving as the Executive Director of the DC Affordable Law Firm (DCALF) on a pro bono basis. DCALF is a 501(c)(3) tax-exempt nonprofit created by Georgetown Law Center, DLA Piper and Arent Fox to provide legal services to DC residents who do not qualify for free legal aid but cannot afford the rates lawyers normally charge. Sheldon is also an Adjunct Professor of Law at Georgetown Law Center and a Senior Fellow at its Center for the Study of the Legal Profession.
Earlier in his career, Sheldon was a prosecutor in the Organized Crime and Racketeering Section of the US Department of Justice. He was also the dean of the University of San Diego School of Law, and, prior to that, a professor of law and director of the Center for Criminal Justice at Boston University School of Law. Until July 2011, Sheldon was the director of New Perimeter since its founding in 2005. He has been instrumental in developing New Perimeter's approach to global pro bono and in directing its projects in the field. Sheldon also served as the President of the DLA Piper Foundation.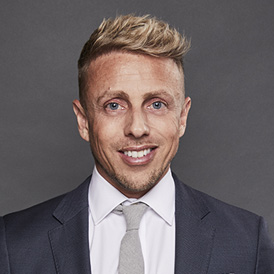 Nicolas Patrick is a Pro Bono Partner and Head of Responsible Business at DLA Piper International. Nicolas sets the strategic direction of the firm's pro bono program in Europe, Middle East, Africa and Asia Pacific.
Nicolas practices mainly in the area of human rights law. His clients include governments, UN agencies, NGOs, charities and individuals.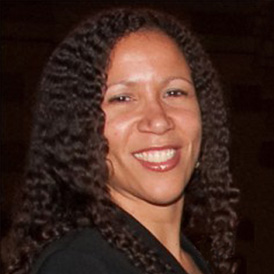 Eve Runyon is the President and CEO of Pro Bono Institute. Eve first joined PBI in 2005 to lead Corporate Pro Bono (CPBO), PBI's partnerships project with the Association of Corporate Counsel. Under Eve's leadership, CPBO designed and implemented innovative initiatives to expand the commitment to pro bono across in-house law departments to include, among other things, the Corporate Pro Bono Challenge® initiative and support for broader multijurisdictional practice pro bono rules applicable to in-house pro bono. In connection with multijurisdictional practice, Eve served on the Advisory Committee on Pro Bono Service by In-House Counsel in New York State and has spoken on the topic at numerous access to justice summits as well as before the Conference of Chief Justices and the Wisconsin Supreme Court. Eve has traveled throughout the U.S. discussing strategies for initiating and sustaining in-house pro bono and improving access to justice.
Before joining CPBO, Eve worked for more than five years as a lawyer at Skadden, Arps, Slate, Meagher, & Flom in Washington, D.C., where she represented major U.S. electric, gas, and pipeline companies in matters before the Federal Energy Regulatory Commission and federal and state courts. While at Skadden, she participated in the Skadden Loaned Associate program, a seven-month externship program with Legal Aid Society of the District of Columbia. At Legal Aid, she served as lead counsel in child custody, child support, domestic violence, landlord tenant, housing, and public benefits cases.
Eve has served on the boards of several nonprofit organizations and currently is a member of the District of Columbia Circuit Judicial Conference Committee on Pro Bono Legal Services.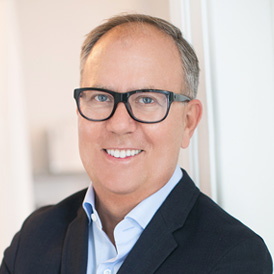 Robert Scott is the former Senior Vice President and General Counsel of Starwood Hotels and Resorts Worldwide – Europe, Africa, and Middle East Division. He pioneered Starwood's Check Out for Children charitable fundraising program, which to date has garnered more than $35 million used by UNICEF to help the world's most at-risk children and which led to Starwood's recognition by UNICEF UK in 2007 as the most effective corporate partner of the decade. Robert is the Vice Chair of the UK Committee for UNICEF and serves a member of the Board of Trustees of Fair Trials International, based in London.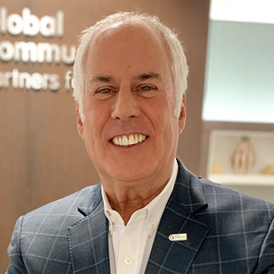 David Weiss is Senior Advisor at Global Communities. Prior to becoming Senior Advisor, David served as President and CEO. He became President in 2010 after having served as a member of its Board since 2004 and Chairman of the Board from 2008-2010. Prior to joining Global Communities, David was Senior Policy Advisor at DLA Piper for 13 years, advising on international trade and policy and representing major industries seeking improved access to foreign markets. David spent 18 years with the federal government in the following roles: Special Assistant to the Director of the Peace Corps; member of the US Foreign Service; Economic Officer in Haiti; Staff Aide to the Secretary of State; Senior Special Assistant to the Deputy Secretary of State; Assistant US Trade Representative for North American Affairs; and other senior positions in the Office of the US Trade Representative. David received the US Department of State's Superior Honor Award. He has a B.A. from Hamilton College and an M.S.F.S. from Georgetown University. David Weiss is a member of the Board of Directors of InterAction, the largest alliance of US-based NGOs.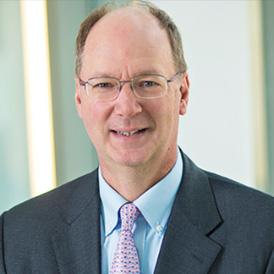 Paul Williams is the co-founder and President of the Public International Law & Policy Group (PILPG), which provides pro bono legal assistance to states and governments involved in peace negotiations, drafting post-conflict constitutions and prosecuting war criminals. In the course of his career, Paul has assisted over two dozen states in major international peace negotiations and has advised numerous governments on the drafting and implementation of post-conflict constitutions. In 2005, several of Paul's pro bono government clients throughout the world joined together to nominate him for the Nobel Peace Prize. Paul holds the Rebecca Grazier Professorship in Law and International Relations at American University where he teaches both in the School of International Service and in the Washington College of Law.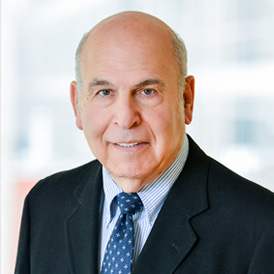 Philip Zeidman is a partner in DLA Piper's Franchise and Distribution practice and was recently named Global Franchise Lawyer of the Year for the ninth consecutive year by Who's Who Legal, The International Who's Who of Business Lawyers. He is a past president of the International Bar Association Foundation and a Founding Director of the Appleseed Network. Mr. Zeidman has engaged in an international transactional practice, taught at universities, testified before governmental bodies, participated in judicial and administrative proceedings, and appeared before business and professional groups throughout the world. He regularly leads International Bar Association sessions concerning the opportunities and challenges of international pro bono legal work.
Staff
New Perimeter has a dedicated staff focused on developing and managing international pro bono projects for DLA Piper lawyers. Based in Washington, DC, Paris, Boston and Chicago, New Perimeter's team includes full-time lawyers, staff members and legal fellows.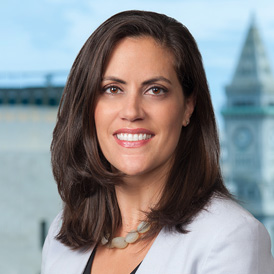 Sara K. Andrews
Co-Director
Sara leads New Perimeter's strategy and operations. She develops and manages global pro bono projects engaging lawyers from across DLA Piper's offices and in partnership with civil society organizations, governments, and academic and multi-lateral institutions. She has led and contributed to projects focusing on legal education, law reform, access to justice, women's rights and economic development in multiple jurisdictions. Her work includes supporting post-conflict law reform in Kosovo, developing capacity-building programs for law students and government lawyers in East Africa, and examining the impact of the pandemic on gender-based violence around the world.
Before joining New Perimeter full-time, Sara practiced in DLA Piper's litigation group. She currently serves on the board of Women Win, an international organization using sport as a strategy to advance women's rights in developing countries.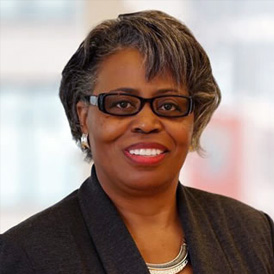 Lorraine Bell
Project Manager
Lorraine Bell is the Project Manager for New Perimeter. In this capacity she provides administrative support for New Perimeter projects. She is also responsible for managing the arrangements for New Perimeter meetings, including the bi-annual Advisory Board meetings and other special events.
Before joining DLA Piper, Lorraine was the Marketing Operations Manager at Dow Jones & Company where she conducted product training and supported marketing initiatives for the information professional community. She also volunteers for ACS, an organization that provides youth development services in the Washington, DC area.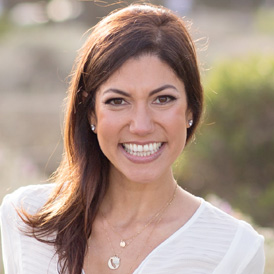 Suzanna Brickman
Pro Bono Counsel
Suzanna Brickman serves as International Pro Bono Counsel with New Perimeter. In this role, she identifies, develops and manages a range of New Perimeter initiatives. Suzanna has led and participated in worldwide efforts, including training lawyers, law students, and other stakeholders in Africa, Southeast Asia, Latin America, and the Caribbean, to build capacity and promote the rule of law. She also manages cross-office and cross-jurisdiction research projects for international NGOs focused on access to justice and legal education.
Suzanna also serves as domestic Pro Bono Counsel, overseeing and developing the pro bono programs in numerous DLA Piper U.S. offices. In her own pro bono practice, Suzanna has represented asylum seekers and detained immigrants, worked on impact litigation, managed a large-scale criminal justice project, and assisted death row inmates on a variety of issues.
Before joining DLA Piper and New Perimeter, Suzanna practiced in the litigation department of a major San Francisco law firm, and served as a one-year fellow in higher education law, as a lawyer in a university's general counsel's office.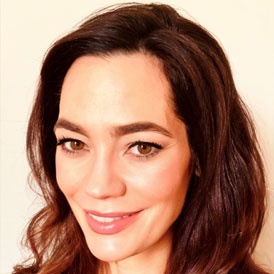 As Head of Pro Bono, Claire leads DLA Piper's pro bono program in Europe, Middle East, Africa and Asia Pacific. In these regions, DLA Piper has more than 60 offices and over 3,000 fee earners. Claire also dedicates part of her time to working with New Perimeter, DLA Piper's international pro bono initiative and nonprofit affiliate.
Claire's pro bono practice is focused in the areas of access to justice and capacity building and she establishes and oversees a diverse range of global pro bono initiatives in these areas. Claire is a trusted partner and works to build partnerships and collaborates with commercial clients, NGOs, academic institutions, government agencies and other joint venture partners to achieve project goals. Claire also works extensively with the firm's clients to develop and deliver collaborative pro bono projects.
Claire has conducted a major economic development project in Timor-Leste and a significant research project on international criminal law. She has also developed and led teaching courses in Laos, Malawi, Myanmar, Mexico, Nepal, South Africa, Tanzania, Thailand, Viet Nam and Zambia. Her domestic pro bono practice has included conducting strategic impact litigation, representing women and children seeking apprehended violence orders in court and advising individual clients on access to justice issues.
Claire has experience working in Australia, China, France and the United States. Before joining the pro bono team full-time, Claire was a Senior Associate in the Sydney Litigation & Regulatory team.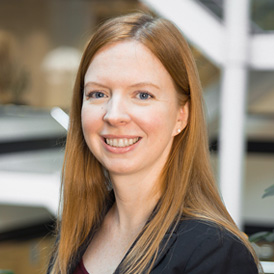 Crystal Doyle
Pro Bono Counsel
Crystal Doyle serves as Pro Bono Counsel. In this role, she identifies, develops and manages a range of New Perimeter initiatives, with a special focus on issues related to women, trafficking in persons and domestic violence.
Before joining DLA Piper and the New Perimeter team, Crystal was the Pro Bono Manager for a New York-based legal services provider that served survivors of domestic violence. While there, Crystal's practice focused on the immigration needs of victims of crime and violence, including asylum seekers and victims of human trafficking. Before that she spent several years as a litigation associate at a major law firm where she specialized in internal investigations.
Prior to law school, Crystal served as the pro bono specialist at a major law firm where she worked closely with the firm's pro bono immigration clients.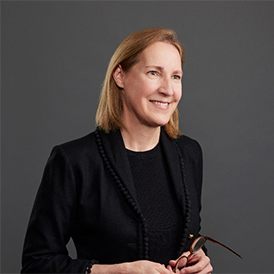 Marie Kingston
Pro Bono Counsel
Marie Kingston is senior legal counsel in the Responsible Business team at DLA Piper. She has many years' experience in finance, transparency and accountability, and environmental protection.
Prior to moving into the pro bono sector Marie practiced banking and asset finance law in London and in Central Europe as a director at a Big Four accounting firm. She also has considerable third-sector experience gained as a program director at an international NGO.
In the course of her international work Marie has developed extensive networks and working relationships with embassies, diplomatic missions and civil society. She has engaged actively in pro bono work throughout her career, including delivering training programs in Central Asia and Georgia, election monitoring in Croatia, and mentoring young lawyers from Central Europe and Africa.
In addition to her legal qualifications, Marie holds a bachelor's degree in Slavic Languages and Economics from Georgetown University and a master's degree in Slavonic Literature from Oxford University. She is a former Fulbright Scholar at the Universities of Zagreb and Belgrade.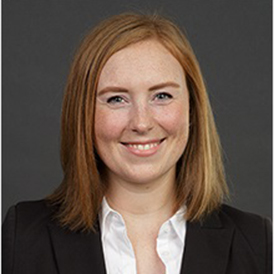 Catriona Alice Stuart Martin
Pro Bono Director, Asia Pacific
Catriona is a pro bono lawyer with 10 years' experience working with disadvantaged individuals, community law centres, NGOs, UN agencies, development organisations and Governments in low income countries. She leads the firm's pro bono work across 13 offices in the Asia Pacific region.
In her role, Catriona works with clients to resolve complex access to justice issues and develop strategic programs that support economic and social development in countries in the Asia Pacific region. Her approach is underpinned by the principles of client led decision making and rights holder engagement, and she brings a strong focus on monitoring and evaluation.
Catriona leads the firm's strategic pro bono support in the Pacific Islands region where she manages major relationships with Governments and the University of South Pacific. She oversees the regional pro bono support of people who have been forcibly displaced which involves both direct legal representation of refugees, asylum seekers and stateless people and legal education, as well as legal advice to NGOs working with those communities. She also leads the firm's pro bono work supporting Aboriginal and Torres Strait Islander Peoples and businesses and focuses on projects addressing racial and sexual inequality.
Catriona actively identifies ESG related pro bono work including in relation to climate change and helps commercial clients to establish impactful pro bono projects for their lawyers to participate in.
Having previously worked as a criminal defence lawyer for vulnerable young people, Catriona has deep expertise representing children and young people and advocating for their rights. She has also spent time working for an Indigenous organisation in Alice Springs and strongly believes in self-determination.
Catriona regularly speaks at conferences on topics related to the practice of pro bono, human rights and solutions to social justice issues.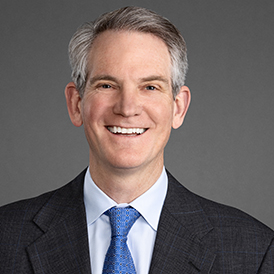 Andrew P. Valentine
Partner
Project Development and Implementation
For over a decade, Andrew has developed and implemented New Perimeter projects that focus on access to justice, capacity building and women's advancement. Working with DLA Piper attorneys and project partners, he has led and participated in projects in Nepal, Laos, Myanmar, Namibia, Rwanda, and Trinidad and Tobago, and has taught seminars associated with the Asia Pro Bono Conference in Indonesia and Hong Kong.
Several of Andrew's projects have been multi-year commitments. In Nepal, Andrew has worked over the last six years with local and international project partners to provide annual training to women lawyers. Over several years, he worked in Myanmar to modernize its legal education system through clinical legal education techniques, such as experiential learning and mock trials.
Andrew also has focused on promoting justice through the publication and distribution of legal guides. Most recently, he led a team that researched, wrote and published Providing Legal Services Remotely: A Guide to Available Technologies and Best Practices. Andrew also led a team that wrote and published Namibia Access to Justice: Paralegal Manual.
Andrew also serves as a partner in DLA Piper's Office of General Counsel. Prior to that, he was a trial lawyer in DLA Piper's Intellectual Property and Technology group.
Project partners and clients
New Perimeter collaborates with an extensive network of organizations around the world. Examples include:
Awards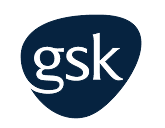 Public Service Law Firm of the Year
In 2015, DLA Piper received the Public Service Law Firm of the year award for pro bono from client GSK during its Annual Litigation Summit, which DLA Piper hosted in its Washington, DC office. GSK was impressed with the breadth and depth of pro bono work performed by DLA Piper, especially noting New Perimeter and the firm's signature projects.

Pro Bono Law Firm of the Year
DLA Piper was named "Pro Bono Law Firm of the Year" in 2014 by Who's Who Legal for the firm's commitment to maintaining a leading pro bono practice and for providing phenomenal work in 2013. Last year, DLA Piper handled 207,000 hours of pro bono work for charities, individuals, social enterprises, and United Nations and non- governmental agencies – more than any other firm in the Who's Who Legal survey. In 2013, the firm overall donated 130,961 pro bono hours in North America, 40,171 hours in Europe and the Middle East, and 36,023 hours in Asia Pacific, which is equivalent to 133 lawyers working full-time on pro bono work for one year.

Global Citizenship Award: Lifetime Achievement
In 2013, New Perimeter received a lifetime achievement Global Citizenship Award as part of the The American Lawyer's inaugural Global Legal Awards. After receiving more than 300 nominations, the publication created new categories to honor the important global legal work handled by legal teams across the country and world. New Perimeter received the Global Citizenship Award: Lifetime Achievement honor – the only firm to do so.

The African Legal Awards
In 2013, DLA Piper and Group firm DLA Cliffe Dekker Hofmeyr were recognized by Legal Week, at the African Legal Awards, with the inaugural CSR Award for our work through New Perimeter.

College of Law Practice Management (COLPM) Innovation Award
DLA Piper received the 2007 InnovAction Award for New Perimeter at the Annual Meeting of College of Law Practice Management. A letter from Charles R. Coulter, chair of InnovAction, explained that the international judges "determined that DLA Piper's creation and successful application of the New Perimeter Project is exactly the type of innovation and implementation the InnovAction Awards are designed to recognize."