Our vision is to harness the skills and talents of
DLA Piper lawyers to further a more just world for all.
New Perimeter provides long-term pro bono legal assistance in under-served regions around the world to support access to justice, social and economic development, and sound legal institutions.
New Perimeter aims to support women's advancement as an overarching goal.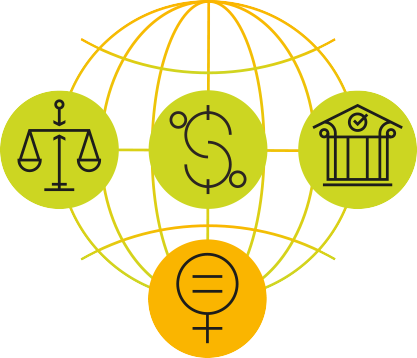 In 2020
154
total lawyers
participated in
46
projects
In 2005, DLA Piper created New Perimeter to go beyond the firm's long tradition of domestic pro bono service and enable its lawyers to participate in pro bono projects of vital importance in the global community.
What New Perimeter does
New Perimeter partners with charitable organizations, governments and academic institutions to provide pro bono legal assistance around the world. Our projects are managed by full-time pro bono lawyers and staffed by teams of DLA Piper lawyers from across the firm's global offices. Below are some examples of the types of work New Perimeter has undertaken.